---
Revolution is bae and when you value it so much it will take a better shape in you. take a look at Arimis milking jelly, its meant for milking cows as the manufacturer stated in swahili "mafuta ya kukamua ng'ombe (milking jelly)". Kenyan women have gone crazy on this product and have turned this milking jelly into a must-have beauty product with women discussing the benefits of this milking jelly as a skin care product.
A good number of Kalenjin ladies have to post pictures using Arimis milking jelly and even some having it in their bags as they tag along. Every modern Kalenjin woman is never complete without this Milking jelly making it a must-have starter pack.
For Soft skin
ALSO READ: Murkomen bails out on Propesa after Gor Mahia was trashed by Everton.
In need of a soft skin? Then you are in the right place, Arimis has helped solve it with many advocating its use and even praising it. Milking jellies have key components petrolatum(a -product of petroleum refining) and water
According to evewoman at Tuskys supermarket's Kenyatta Avenue branch 200ml of Menengai milking Jelly was yesterday retailing at Sh75. Geisha petroleum jelly was retailing at Sh120. Menengai Refineries Ltd could not comment on the popularity of its milking jelly among female clients and whether there is a surge in demand.
Arimis was realized to be the best skin care product when a farmer noted the tits of his cow heal from cracks and adopted and gave a try using it and when the results came out well he recommended it to friends and now it is a booming product.
ALSO READ: Why I won't peep at people's phone in matatus
many users want manufacturers to rebrand it Armia milking jelly into human cosmetics product by removing they cow and making it human.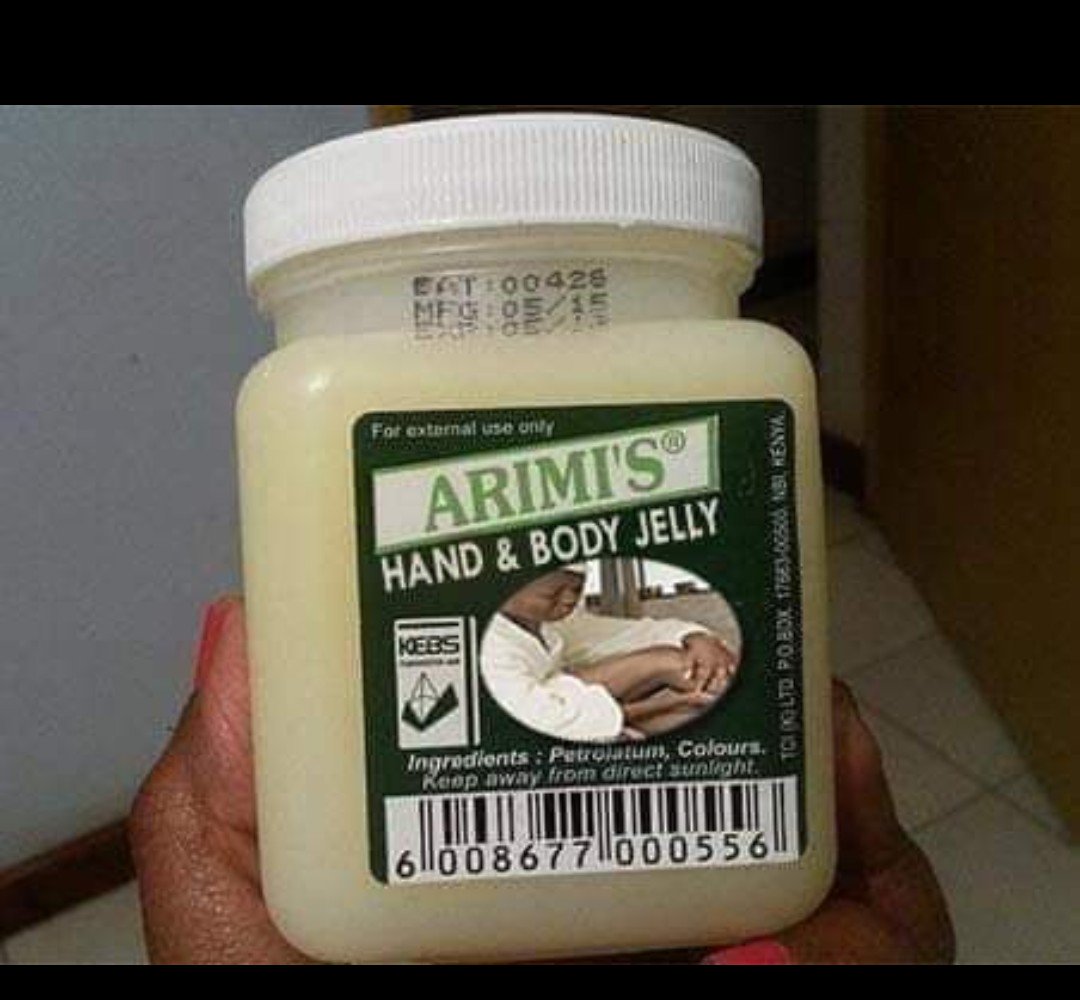 ALSO READ: 3 things you can never miss in a Kalenjin wedding